Pauline Texier is a French coloratura soprano based in Trondheim. She finished her studies at the Lyrical Academy of Paris National Operahouse in 2017 where she made her debut at Paris National Opera as Bastienne in Bastien und Bastienne by Mozart. She was awarded the AROP Prize in 2018.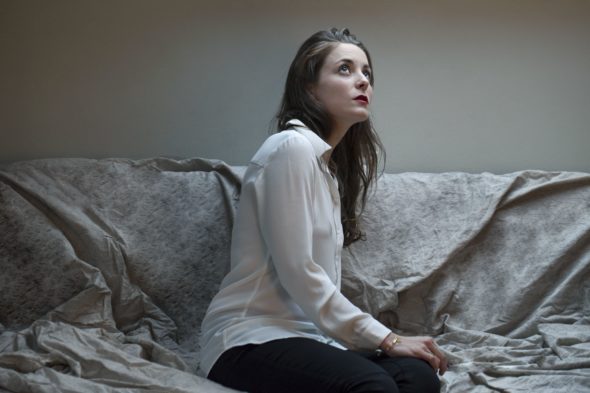 In summer 2017 she sang Marie at the French premiere of the contemporary opera Prima Donna by Rufus Wainwright at the Festival of Avignon with the Orchestra of Region Avignon Provence and the year after at the Philharmonie of Paris.
In the season 2017-2018 she made her debut as Elvira (L'Italiana in Algeri) at the National Opera of Montpellier and Blondchen (Entführung aus dem Serail) at the Opera of Rouen. In 2018 she was also Cunégonde (Candide) at the Philharmonie of Paris, and was chosen to sing Maïma in Barkouf at the National Opera of the Rhine for the rediscovery of this rare opera from Offenbach.
Her baroque repertoire includes Musica (Orfeo of Monteverdi), Hébé (Les Fêtes d'Hébé, Rameau) in 2016 and 2017 at Paris National Opera Amphitheater, but also Hébé and Zima (Les Indes Galantes of Rameau) at the Teatro Colón of Buenos Aires in 2018.
Her concert repertoire includes French songs and especially Debussy and Poulenc, to Lieder by R. Strauss and Schumann. She also has a large repertoire of Händel and Bach arias. She sang in Carmina Burana by Carl Orff with the Orchestra of the Capitole of Toulouse in 2018, in John's Passion with Orkester Nord in 2021 and in Poulenc's Stabat Mater at Oslo International Church Music Festival in 2022.
Her latest opera engagements in 2019 were Frasquita (Carmen) with the National Orchestra of Lille, Königin der Nacht (Zauberflöte) in the Festival Musique en Ré, Bastienne (Bastien und Bastienne) at Paris National Operahouse and in 2021 Sophie (Werther) at Montpellier National Operahouse, Parthoenis (La Belle Hélène) in Théâtre des Champs Elysées, Ernestine (Monsieur Choufleuri by Offenbach), at Reims Operahouse, Laurette and Perrette with Orkester Nord (Le Peintre Amoureux de son modèle and Les Deux chasseurs et la laitière by Duni) in the Barokkfest of Trondheim (recording to be released in 2022 with the label Aparté).
Future projects include her debut as Olympia in Opera of Las Palmas.