"The singers — Christian Miedl playing the Vicomte de Valmont and Adrian Angelico playing the Marquise de Merteuil — were superb. Angelico, born a woman (in real life), now identifies as a man. He played the part of a woman who switches genders in the opera, then switches back. Talk about perfect casting! Angelico, a native of Norway, possesses a stunning mezzo-soprano voice, clear, lyrical, bold, flexible. It was a thrill to hear it soar to the top of its range and dive deep into a chesty lower register."

Adam Parker, The Post and Courier ("Quartett" at the Spoleto Festival USA, 2017)
Adrian Angelico debuted at the Royal Opera House, Covent Garden, in 2014, singing the Marquise de Merteuil in John Fulljames's new production of Quartett in the Linbury Studio Theatre. The year after he was re-invited to sing in Richard Eyre's production of La Traviata on the main stage.
Adrian Angelico specializes in castrato/"trouser roles" but he also sings female roles in the mezzo range. He have sung the title role in NORA-too late, a new opera by Du Wei and Jon Fosse with world premiere in Tianjin, China, and also an acclaimed Carmen with Musikteateret Trondheim. (TSO)
In 2010 he debuted at the Bregenzer Festspiele, appearing in two new productions of Mieczysław Weinberg's operas Die Passagierin and Das Portrait. Other important debuts include his british operatic stage debut in English Touring Opera's production of Flavio.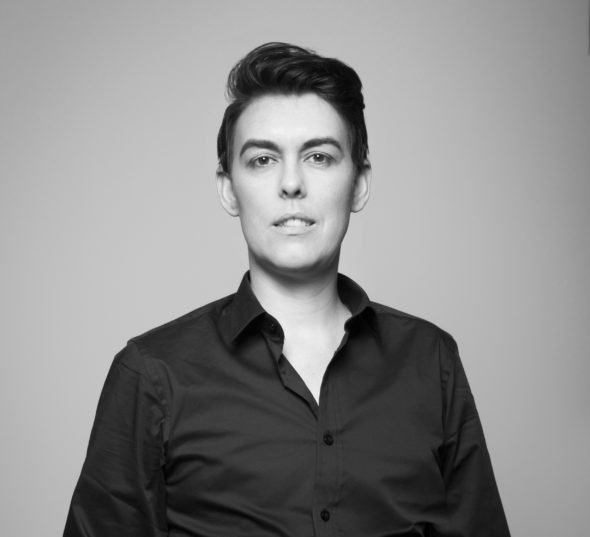 His repertory includes: Der Komponist (Ariadne auf Naxos), Le Prince Charmant (Cendrillon), Cherubino (Le nozze di Figaro), Orlovsky (Die Fledermaus), The Fox (The Cunning Little Vixen), Flora (La Traviata) and Vitige in Handel's Flavio.
His concert appearances include Peer Gynt with Gothenburg Symphony Orchestra, Beethoven's Symphony no.9 with NDR and Oslo Philharmonic Orchestra several times, Mozarts Requiem, The Messiah, Rossini's Petite Messe solennelle and St John Passion.
In 2017 he made his debut as Der Komponist in "Ariadne auf Naxos" (Arctic Opera/ NOSO) and went on tour with Royal Opera Covent Garden's production of "Quartett" to Rouen Normandy Opera House France), Trento opera Lirica (Italy) and Spoleto Opera Festival (USA).
Spring 2018 Adrian sang Octavian in "Der Rosenkavaler" directed by Christof Loy at The Royal Opera in Stockholm. Swedish debut, debut at The Royal Opera in Stockholm and role debut. He sang Octavian in Oslo the year after as well.
During the pandemic 2020-2021 he was casted to sing leading roles in Stuttgart, Munich, Berlin and London, including two Octavian's. Everything cancelled. Instead he got the opportunity to sing Sesto for the first time in La clemenza di Tito at Bergen National Opera, a Covid production that was broadcasted all over the world. Edward Gardner conducting.
Spring 2022 he is back in Stockholm, this time singing Cherubino. Idamante (Idomeneo) in Wiesbaden awaits later in the season.
He studied with Henning Vilén at Bel Canto Scandinavia in Denmark, Neil Mackie and Poul Erik Hansen in Norway, Francisco Araiza at the International Opera Studio Zurich and Katheleen Livingstone at the Royal College of Music.
His awards include two prizes at the 2009 Queen Sonja International Music Competition.