"The already grateful role of Papageno was highly polished by Bernt Ola Volungholen with a lively performance and superior singing skills. Consequently it's not surprising that he was involved every time the story opened up for moments of real life experience."

(kulturteil, December 2016)
"With his powerful baritone, Bernt Ola Volungholen gives his babbling Papageno an indomitable sense of a child of nature taken from a picture book, and that makes him a real crowd pleaser."

(Luzerner Zeitung, December 2016)
The young Norwegian baritone Bernt Ola Volungholen were a member of the opera ensemble at the Luzerner Theater in Switzerland 2016-2018.
He started his vocal education at the Norwegian Academy of Music in 2009. The two last years of his education, Bernt Ola choose to specialise in opera at the Norwegian Academy of Arts, were he sang parts like Demetrius (A Midsummer night's Dream), Bacculus (Der Wildschütz), Count (Le Nozze di Figaro), Schaunard (La Bohème) and several more.
As from autumn of 2013, he was a student at the Royal Opera Academy in Copenhagen, until spring 2016.
In January 2016 he made his highly acclaimed debut at the Norwegian National Opera in Oslo as Papageno in Mozart's "The Magic Flute".
Bernt Ola comes from the small town of Vallset in the middle of Norway, and his first musical experience was playing the tuba in the school band. Thanks to the tuba training at high school he found out, rather accidentally, that he had a singing talent. Vallset has also a great tradition with an outdoor theatre named The Millhouse. As a child Bernt Ola made his first performance in this theatre as an actor. His family and hometown is his best sources for inspiration and he tries the best he can to give something back to them, by holding concerts and events as often as he can.
His professional career started at the age of 18, performing as Figaro (Le Nozze di Figaro) at the Kirsten Flagstad Festival in Hamar, Norway. After his debut, several productions followed. Among these, Les contes d'Hoffmann, singing Nathanaël, Cochenille and Schlémil at the local Ringsaker Opera. This gave him useful experience by working with a professional cast at a young age. More roles followed at the Kirsten Flagstad Festival, among them Dr Falke (Die Fledermaus), Belcore (l'Elisir d'Amore) and the title role in Don Giovanni. All in all 22 opera roles performed so far on professional stages, an impressive number by a young singer in the very beginning of his career.
In the summer 2012 he participated in the creation of Henning Sommeros Opera "Querini", where he sang the part as Christophoro. The opera took place at Røst, an windy island located far out at the Northwestern coast of Norway. He has performed at a number of occasions at the Oslo Opera Festival.
The church music repertoire is also close to his heart. Bernt Ola has performed several of the Bach cantatas and he has sung as a soloist in "Brahms' Requiem" and "The Disguised God" (Förklädd gud) by Lars-Erik Larsson.
Before entering his vocal training Bernt Ola was a member at the Music Squad at His Majesty the King's Guard as a tuba player and singer.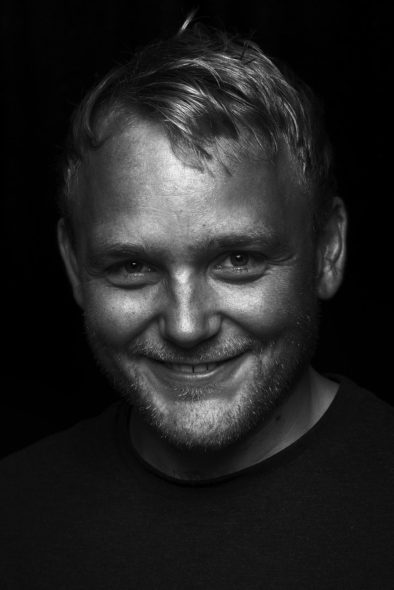 Besides of being a hard working artist, like most Norwegians Bernt Ola likes outdoor activities. He tries to keep in good shape which is quite necessary, since gourmet food is a hobby.
Roles in Luzern 16/17 were Marullo (Rigoletto), Papageno (The Magic Flute), Haly (L'italiana in Algeri), Marchese d'Obigny (La Traviata), Marienvesper (Monteverdi) and in 17/18; Black Minister (Le Grand Macabre), Lescaut (Manon), Papageno (The Magic Flute), Giorgio Talbot (Maria Stuarda), and Mercutio (Roméo et Juliette).
He returned to The Norwegian Opera as Papageno in 2019, but his Konrad Nachtigall in Die Meistersinger at the same company in 2020 was never to be seen due to corona.
The Hedmark County Council has awarded Bernt Ola Volungholen their Cultural Award for 2016. The award is a ceramic mask designed by Astrid Grue and 100 000 NOK.
In corona autumn 2020 Bernt Ola is on a Small Village Tour in Norway together with excellent musicians like Per Arne Glorvigen (bandoneon), Øyvind Gimse (cello), and Christian Ihle Hadland (piano).
In 2021 the cancelled production from 2020 at Confidencen, Stockholm, returns, where he plays Adonis and Aeneas in a double bill: Blow's "Venus & Adonis" and Purcell's "Dido & Aeneas". Conductor: Olof Boman. Director: William Relton.
Photo: Carl Thorborg