"Still only one singer stole the show: Turkish-Finnish mezzo Melis Jaatinen, whose Cherubino was gorgeously sung and superlatively characterised in my experience (how on earth did she nail that female-playing-a-male-playing-a-female?) and this is the one opera I've seen more than any others."

Andrew Mellor, British The Grammophone, 2014
Mezzo-soprano Melis Jaatinen grew up in Finland in a family with Turkish mother and Finnish father. Music always played an active part in Melis' life; starting with piano studies at the age of five, soon developing towards a focus on singing. She started her professional vocal studies at the Norwegian State Academy of Music with Barbro Marklund and continued at Sibelius-Academy with Marjut Hannula, where she finished her Masters Degree in music in 2009. In recent years she has been working with vocal coach Paul Farrington. Melis made her debut in 2005 as Cherubino at Pori Opera (Mozart/ The Marriage of Figaro).
Between 2010-2012 she was engaged at the Finnish National Opera as a soloist trainee. Here, she sang a large number of roles including Nancy (Britten/Albert Herring), Second woman (Mozart/ The magic Flute), Mercedes (Bizet/ Carmen),Sesto (Handel/ Giulio Cesare) and Zara (Reinvere/ The Purge – world premiere). Her other major roles include Ariodante (Handel/ Ariodante) and Dido (Purcell/ Dido& Aeneas). Melis has always had a keen interest in singing and performing chamber music and has initiated several projects including both the classical Lied repertoire and commissions from contemporary composers.
Currently, she collaborates with pianist Juho Alakärppä. Together, they have produced a radio recording of songs by Edvard Grieg for the Finnish national broadcasting company YLE and performed at several festivals in Finland. Outside of Finland, Melis has given recitals in Germany, Norway and Japan. In 2011 and again in 2013, she received great reviews for her performances at the Bard Music Festival in the USA. In 2013 she was a finalist at the Wigmore Hall International Song Competition in London.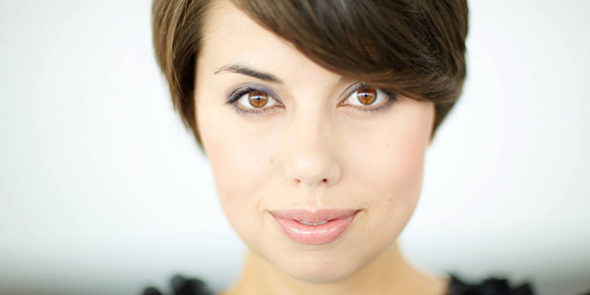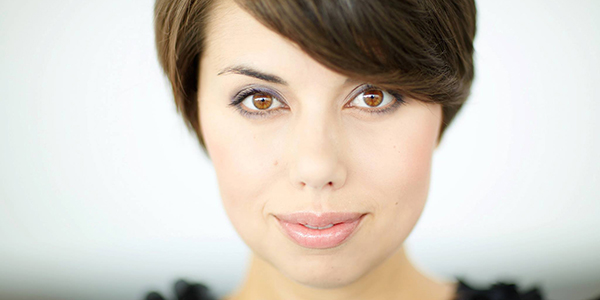 Melis is a versatile singer, who enjoys exploring a wide repertoire. She continuously performs oratorio repertoire, including all the major works by Bach, Haydn and Mendelssohn. Baroque music is particularly dear to her, and she has had a special joy of performing it ever since she started singing. Melis has sung among others under the baton of Ivan Anguélov, Howard Arman, Mikko Franck, Tomáš Hanus, Leif Segerstam and Pinchas Steinberg. The Finnish Culture-, Pro musica- and Wegelius foundations have supported Melis' studies and artistic work during the recent years.
In Norway she sang the role of Kristina at the world premiere in Gisle Kverndokk's opera Easter on a national tour in spring 2014. Melis sang Mercedes (Carmen) in Savonlinna Opera Festival and Cherubino (The Marriage of Figaro) in Finnish National Opera in summer and autumn 2014. She sang Berta in "The Barber of Seville" at the Norwegian National Opera in December to February 2014/2015 and she has already done two solo recitals at the Norwegian National Opera – one at the Maine Stage: Songs by Sibelius, Grieg, Mahler and Brahms and one at Asker Kulturhus.
She had a leading part in Icelandic renowned composer Anna Thorvaldsdottir's first opera " _UR": The opera has been performed at the Ultima Festival in Norway, in Germany and Iceland. In season 16/17 she sang Mercedes (Carmen) at The Finnish National Opera, Zerlina (Don Giovanni) with Opera Østfold, Bach cantatas in Oslo Cathedral and Akershus Castle Church and the world premiere of the oratorio VIA by Olli Kortigangas at Naantali Music Festival.
In 17/18 Melis' sang Flora in La Traviata at Finnish National Opera, a new year concert tour in the northern part of Norway with The Arctic Philharmonic Orchestra, and Pauline in Pique-Dame at Savonlinna Opera Festival.
In 2019 "We – an unknown opera by Bach?" conducted by Olof Boman at Norrlandsoperan was her Swedish debut. She made her Danish debut in "Snedronningen" (The Snow Queen) by Hans Abrahamsen at The Royal Opera in Copenhagen the same year.
Melis lives in Oslo and speaks Norwegian besides Finnish, English and Turkish. In addition to music she enjoys spending time with cycling and photography http://www.melisjaatinen.com/.